Intersoft and several business units in DNV GL have been working closely together over a period of time to implement the PPM solution from Microsoft; Project Online. The solution in DNV GL has integrations to HR and ERP solutions, and Project Online has been configured to match DNV GLs project management and business processes. The solution in DNV GL is now in production, and they are starting to see the effects of the solution.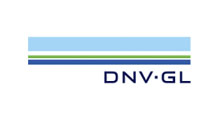 "Project Online is able to maintain DNV GLs requirements for information security and provides a safe place to keep project documentation. The solution has been implemented with archiving functionality, which means that historical information is also safely stored within the solution." says Gro Oftedal in Digital Solutions, DNV GL.
"With Project Online we have a unique possibility to see overviews of the complete project portfolio for the business units. We are able to see the risk status and get early warnings. The organisation can then act on these, and support the projects so that the probability of success improves."
The project managers now have a tool to manage their projects and can use familiar functionality from Microsoft Project. The solution includes things like templates and check lists, which helps the project managers be efficient in their daily work. At the same time this is contributing to improving the quality for the individual project.
"Project Online is a good supplement to the ERP-system, as you can get a good, total overview of the operational projects in combination with the financials."
The solution delivered by Intersoft is Microsoft Project Online with an integration engine from FluentPro (Fluentpro Integration Hub). The integration was implemented by Intersoft and secures dataflow between ERP and the PPM solution.
If you want to know more, feel free to contact us.
About the Author