Compliance dashboards from Intersoft ensures consistent planning and increases probable gains from the completion of products in the project portfolio.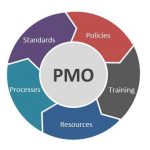 It is a general trend that organisations professionalise project- and portfolio management through both organisational measures (e.g. establishing a PMO – Project Management Office) as well as software applications. The organisation sees its projects as a whole, i.e. a portfolio. This enables streamlining of projects as well as measuring thus ensuring gains from the entire portfolio. Consistent planning and compliance control becomes key issues.
Compliance dashboards from Intersoft is a set of reports that helps organisations control and improve planning processes across the portfolio. The dashboards (or reports) collects data, and analyse them across all projects. The data input is the compared with agreed KPIs and the strategy of the organisation. This way, the organisation gets insights in the portfolio from a birds-eye perspective as well as being able to drill down into details. The decision making data is made available at a glance, projects can be prioritised both according to strategy, costs and other resources (amongst other factors).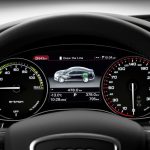 One will have a better foundation to learn from the projects, to secure efficient execution and inprove probability of achieving desired gains.
Compliance dashboards from Intersoft can be adapted to individual needs, and are delivered either as dashboards or reports.
Please get in touch with us if you want more information about Compliance dashboards