Changes in the licensing structure
Microsoft have completely reorganised and renamed the Project Online licenses, valid from August 1. 2016.
Until now the licenses have been Project Lite, Project Online, Project for Office 365 and Project Online with Project for Office 365. This will now be reduced to three licenses.
The new licenses are Project Online Essentials, Project Online Professional and Project Online Premium. All new agreements from August 1. will use the new licensing structure.
In the table below you will find a summary of the functionality included in the different licenses.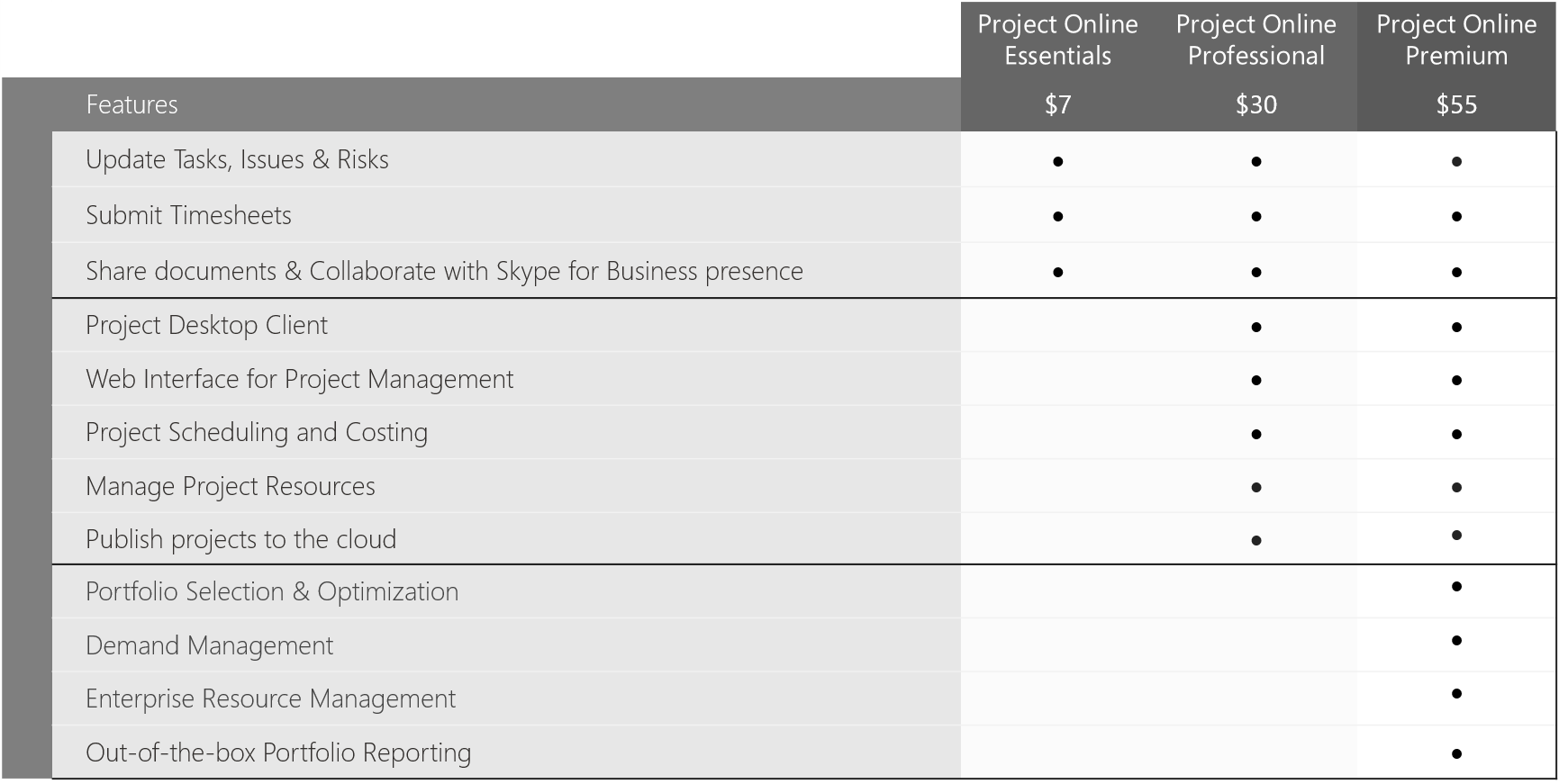 The new licenses
You will find the updated license structure, with pricing, on the Microsoft pages very soon.
The biggest change will be for current users with a pure Project Online license (without Project for Office 365). This license will disappear and be replaced with Project Online Professional or Project Online Premium, depending on the functionality you need (see table above). The Project Online Professional license is a bit more expensive than Project Online, but it also gives you access to the MS Project desktop client.
Project Lite is being replaced with Project Online Essentials. If you need the desktop client, you should choose Project Online Professional. Then you will also have access to the Web interface.
Project Online Premium is a tool for top level planning in the organisation.
So what does this mean if you already have Project Online licenses?
If you have an active license agreement for Project Online with Microsoft, there will be no changes to this agreement. When the agreement is up for renewal, the licenses will be translated to the new structure.
Please feel free to contact us if you have any questions about this new structure.
About the Author